Think clearly
move with control
Modern Medicinals® CBD Oil was founded on the belief that every person deserves to feel their best. By starting with the highest quality Oregon CBD flower in combination with our all-natural extraction process, Mm produces the highest caliber bioavailable CBD oil on the market. Every bottle is hand-made in Portland, Oregon and lab tested for purity and strength. We began our journey making tincture for ourselves, and after much testing and experimentation, we are happy to bring this product to you.
Learn more about us
How is our CBD Oil
different from others?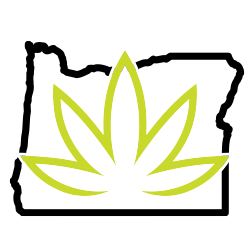 Quality
at the Source
We start with the best certified organic CBD flower on Earth, because quality starts at the source!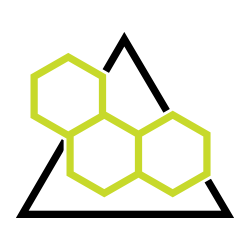 Purity
of our Process
No. Chemicals. Ever. Our singular extraction process does not use alcohol, solvents, or CO2. We are Clean, Pure, & Simple!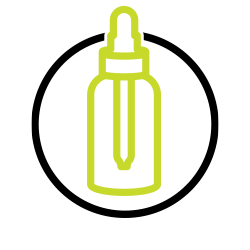 Superior
CBD Oil
Superior ingredients & the cleanest extraction results in the best 100% bioavailable CBD molecules for your body.
100% Bioavailable CBD is the only way to go.
Bioavailable CBD means your body can use it right away for faster absorption. Faster absorption means you can get back to feeling like yourself as soon as possible. Modern Medicinals CBD Oil has a 5 minute activation time when used topically or taken under the tongue. That's fast!
Shop
our products
We have made it our mission to produce the highest quality CBD oil on the market. This dedication means that unlike many other producers that carry CBD products in multiple categories, we focus on what we do best.
I have taken a few CBD brands and I truly enjoy how Modern Medicinals makes me feel.

I use the highest quality CBD oil because my patients expect the best. And now they've come to expect Modern Medicinals with every treatment!

Modern Medicinals is better because they use the part of the plant that contains the actual CBD. And they never use solvents or any other chemicals in their extraction process.

In my opinion, Modern Medicinals is the best alternative to western medicine for what I need.

Your CBD oil helped my dog Lucy to have another good year of life and I will be forever grateful!

CBD has made a difference in my life as far as taking prescription and over-the-counter drugs out of my daily routine.

I love the quality of Modern Medicinals and the company. I have enthusiastically recommended it to family and friends for people and their pets!

Modern medicinals has been my go-to cbd oil for quite some time. I have tried hundreds of CBD products and I can tell you that Mm is some of the finest quality oil on the market. I use it both orally and topically for a variety of issues.

Thanks for the CBD Lotion. It helps with the harsh water we use up in Prudhoe Bay, Alaska.

I'm loving your CBD oil. Can I get some more tomorrow?
Modern Medicinals will not get you high
We'll say it again: Modern Medicinals will not get you high. CBD is a non-psychoactive, non-addictive, and non-toxic cannabinoid associated with medicinal uses (rather than recreational.) Since there's no THC present, Modern Medicinals can be taken at all hours of the day without feeling "high".
Want to see our test results?
Click here!
Athletes
Recover faster
Training and recovery go hand in hand, but aches and pains are part of every athlete's story. Finding natural alternatives can reduce the harmful side effects that come with prolonged use of ibuprofen and Tylenol, and help you recover faster, stronger, and better.
Patients
Feel their best
Ibuprofen. Tylenol. Lidocaine. Opioids. Taking these for daily use can have harmful side effects on internal organs and your quality of life. Finding CBD alternatives for chronic conditions can benefit the patient by promoting an overall state of well being in the body.
Pets
Wag & Purr more
Our furry friends are more than just friends - they're part of our family! And when a family member is struggling, it's nice to be able to lend a helping hand. Modern Medicinals CBD for Pets is a great way to keep those tail wags and kitty purrs going strong!
Veterans
find balance
The struggle is real…but so is the solution. Modern Medicinals is dedicated to helping everyone find their balance so they can enjoy the things that really matter. Meds should be helping, not hurting, and CBD is a great choice for veterans looking for natural alternatives.
Whole Plant or Full Spectrum?
These terms don't tell the whole story
You don't eat the leaves of a potato plant, and you wouldn't want to use the "whole plant" when it comes to CBD. The roots, stems and stalks contain minuscule amounts of Terpenes and CBDA. The trichomes (the crystals on the female flower) contain more than 90% of the raw CBDA present at the time of harvest. While the full compliment of cannabinoids exists in the plant, many evaporate naturally at room temperature during handling and processing. By using only Oregon CBD Flower, Modern Medicinals contains complimentary cannabinoids and the less volatile Terpenes that can enhance the natural power of the bioavailable CBD molecule. While some CBD products claim this "full spectrum" effect, it is an empty promise. Remember, bioavailable CBD is the only form your body can use right away!
The Mm Promise