How to Use CBD Oil
Since Modern Medicinals is a topical and a tincture, there are several ways you can use it for a variety of conditions.
Topically
Apply Mm directly to where you need it.  For example, if your knee hurts, put it on the spot that hurts.  You can do this as often as needed - it only takes a few drops and Mm quickly absorbs into the skin!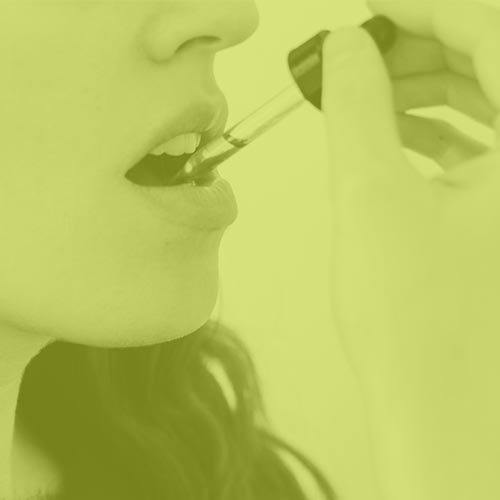 By Mouth
We strongly recommend taking 0.5ml (half a dropper full) the tongue and holding it there.  This is known as sublingual.  Most of the bioavailable CBD will absorb after 30 to 60 seconds.  Simply swallow what remains.
Frequency
We suggest starting with 2 times a day and adjusting from there.  Some days you might need more (or less) CBD.  We also recommend increasing the frequency of the dose rather than increasing the dose amount itself.  In our experience, half a dropper 4 times a day is more effective than a full dropper 2 times a day.
Pro Tip
Holding a dose of Mm between the lip and gum is also an effective way to get quick absorption.
Adding to food or drink
you can certainly do this, but it's not a great way to get the most out of your CBD experience.  There's a longer explanation below, but the short version is this:  you stomach acid will destroy most the bioavailable CBD and it will take longer for you to feel anything.  But if that's your jam, go for it (just not if you live in California.)
How we use CBD
While there have been some claims of positive results from ingesting CBD, our experience with humans is the full CBD experience is best attained by sublingual or topical dosing. This is not to say that putting CBD in your tea is bad, it's just not very economical, as current science indicates at least 95% of the CBD molecules are destroyed by the liver.